Introducing a New Look for Purchasing the Prepaid Category
Blackstone announces the release of a Mobile Tablet Solution for the sale of its entire prepaid category.  Now, small to mid sized businesses can use an Android tablet to carry our extensive product line.  In addition, the tablet is paired with a Pax Terminal which enables the printing of prepaid products as well as the processing of all major credit and debit cards, including the new EMV industry chip cards.  "We were the first to integrate prepaid and merchant services back in the late 90's and we are proud to join these two industries again with a mobile tablet device," says Luis Arias, CEO.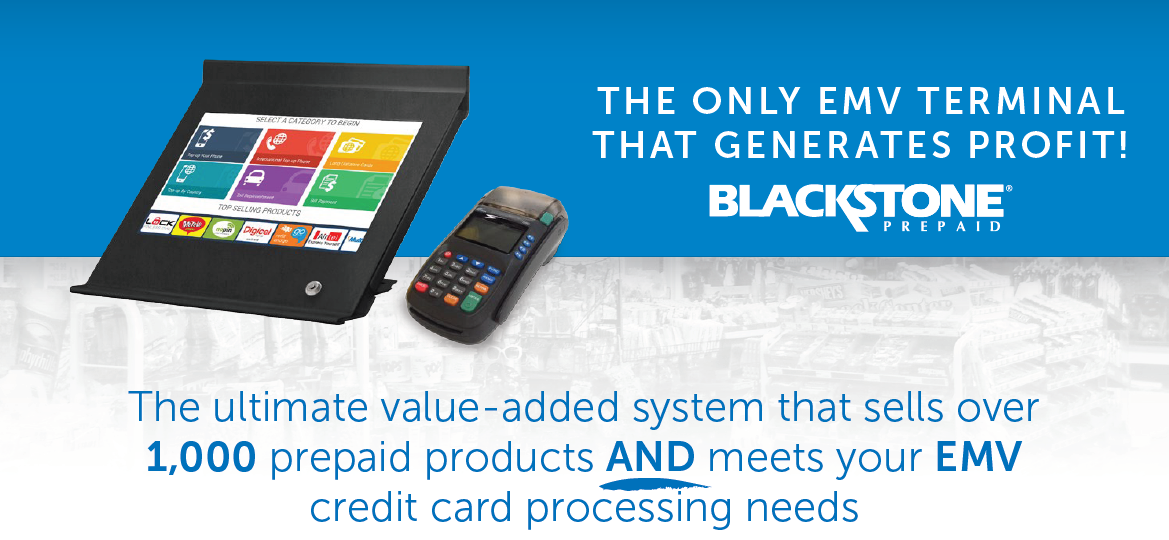 To learn more about our new system, please visit www.blackstoneonline.com
About Blackstone
Blackstone is a leading FinTech company, focusing on an expansive merchant network that supports the latest financial technologies such as Mobile payment solutions. In addition, Blackstone's connections to telecommunication carriers worldwide allow direct account replenishment to mobile accounts without the need of money transfers. In essence, Blackstone is uniting various financial industries such as Prepaid, Payment Processing, Account Replenishment and Point of Sales Systems into one consolidated program for its clients and partners.