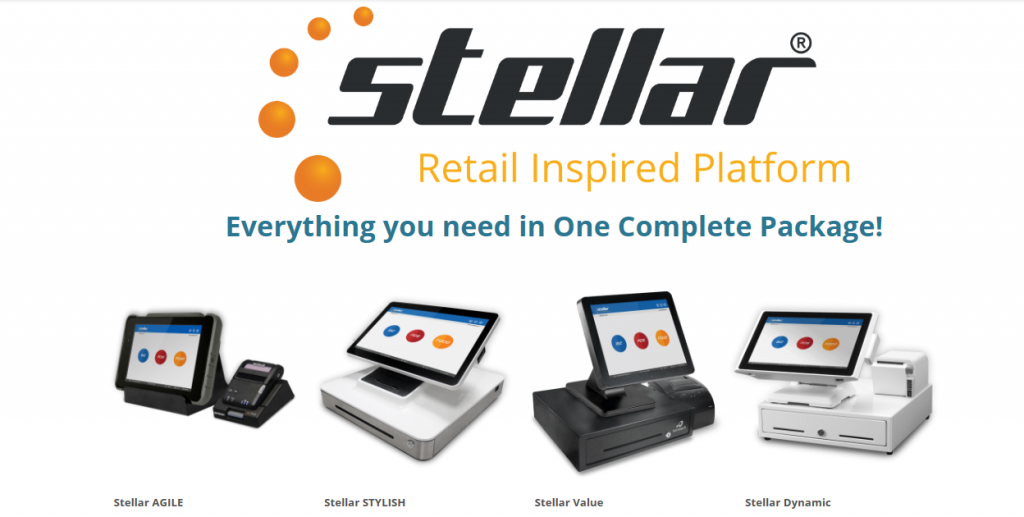 Blackstone proudly announces that we are Masters Distributors of Stellar POS systems in the United States.
Stellar® is a friendly, simple, robust and low cost platform; for innovative organizations of all sizes (retail or restaurants) that require quick and dynamic responses to its customers.Excellence and innovation in FrontStore, BackStore and BackOffice. ERP + CRM + POS
Manage any type of business from retail stores to full service restaurants in one complete system. Stellar is a software that works for your business. It's more than a front – end system it's a complete business software from end-to-end.
All of our systems include:
• Stellar POS Software
• Stellar BUSINESS (Management Software)
• 24/7 Web Support – 1st year included
• Web/Phone training – 1 hour
• Initial Setup
• Menu/Inventory Creation
• Payment Processing
• 3 year warranty