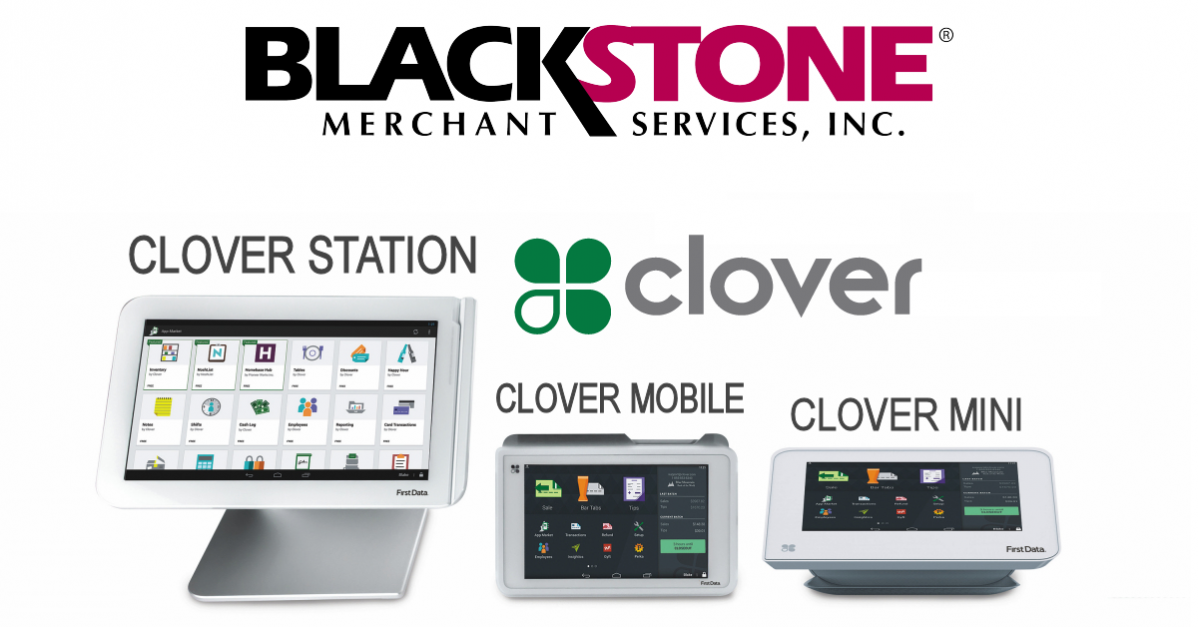 Blackstone Merchant Services proudly introduces the full line of Clover POS Systems
developed by First Data Corp, a provider or Payment Technology.
Get more done with less work
From managing employees and inventory to serving customers and promoting your business, you've got a lot going on. Clover Station lightens that load. It's the complete business management system that will have you up, running and improving your business in no time.
Professional-grade tools
Free you to focus on what matters
Your Clover arrives pre-loaded with everything you need to accept payments and run your business more efficiently.
Our cloud-based system means you can manage this information from your Clover or from your own computer, no need to be in the store.
Think about that: some of our merchants tell us they've finally been able to take their first vacation in years!